BACKYARD WATERFALL
ADD SERENITY & BEAUTY TO YOUR LANDSCAPE
OUTDOOR WATERFALL LANDSCAPING
Create beauty and serenity with a DIY waterfall!
With the Backyard Waterfall Landscape Fountain Kit by Aquascape, it is easier than ever to install your very own DIY waterfall feature for your outdoor space! This kit comes complete with everything you need to build a beautiful, one-of-a-kind, recirculating Pondless® Waterfall in any landscaping space.
The Backyard Waterfall Landscape Fountain Kit comes complete with a waterfall spillway diffuser and an energy-efficient AquaSurge® pond pump to optimize water flow. The included AquaBasin® 45 acts provides you with a water saving storage reservoir, holding and recirculating up to 98 gallons of water.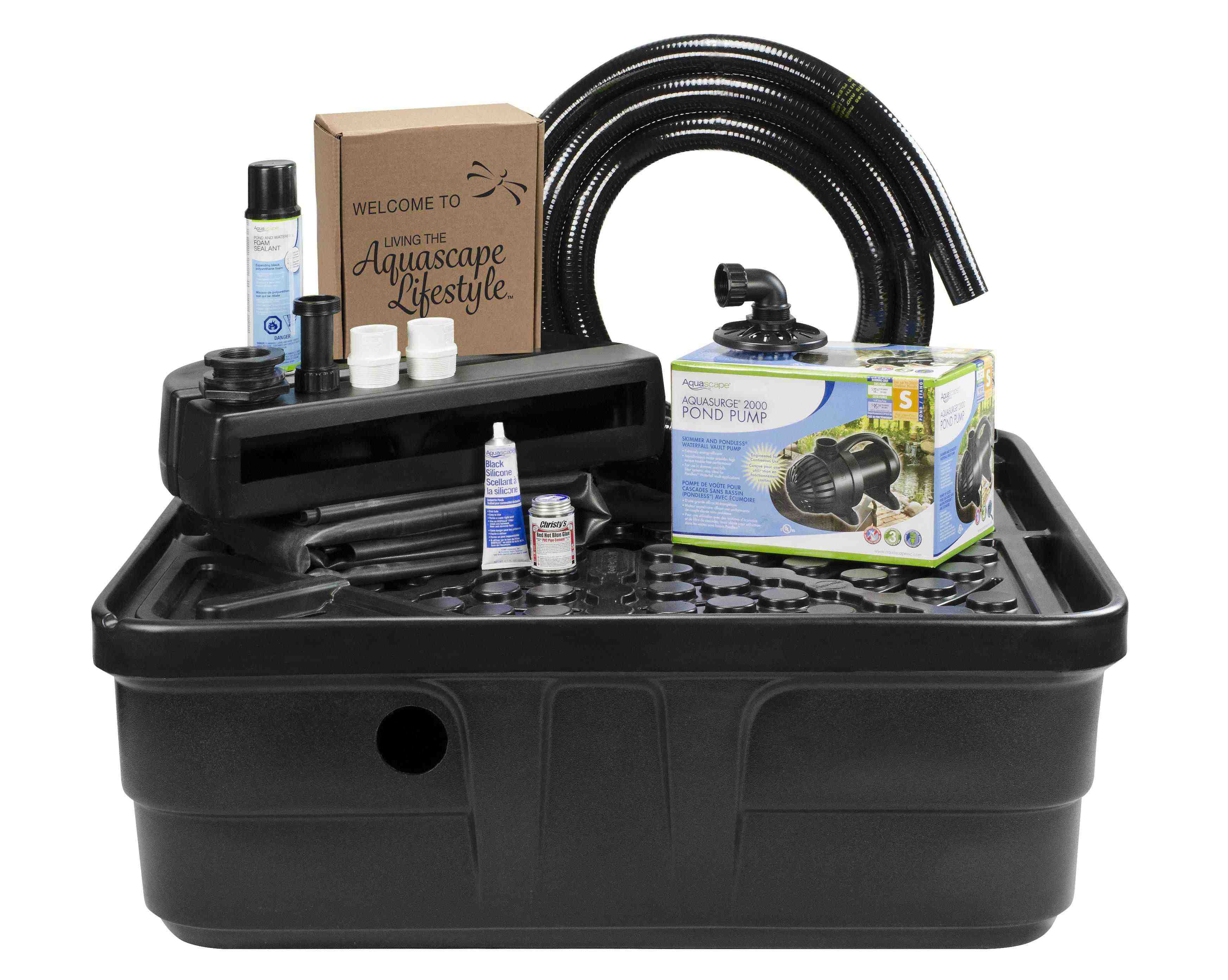 Build a low-maintenance backyard waterfall feature with your choice of beautiful natural stones
With everything you need to build your backyard waterfall contained in this DIY kit, you can be enjoying the sounds of water in your back yard landscape in no time.
Decorate your waterfall landscape with beautiful natural stone
Choose from pebbles, cobbles, crushed stone, boulders, basalt columns + more!