Backyard Landscapes for Outdoor Living Areas with Rock and Stone


The hardscape materials of your outdoor living areas form the backbone and skeleton for your backyard oasis. Stones, rocks, gravel, pavers, and chat can greatly enhance outdoor living areas by creating functional and visually appealing spaces. Here are some ideas for how you can effectively use hardscape elements in your outdoor living area.

Begin With the End in Mind
Start by looking around your outdoor space. Ask yourself, how you want to use this canvas? Think specifically about the activities you want to accommodate, such as dining, lounging, or entertaining. Sketch out a rough design or work with a professional designer to create a detailed plan.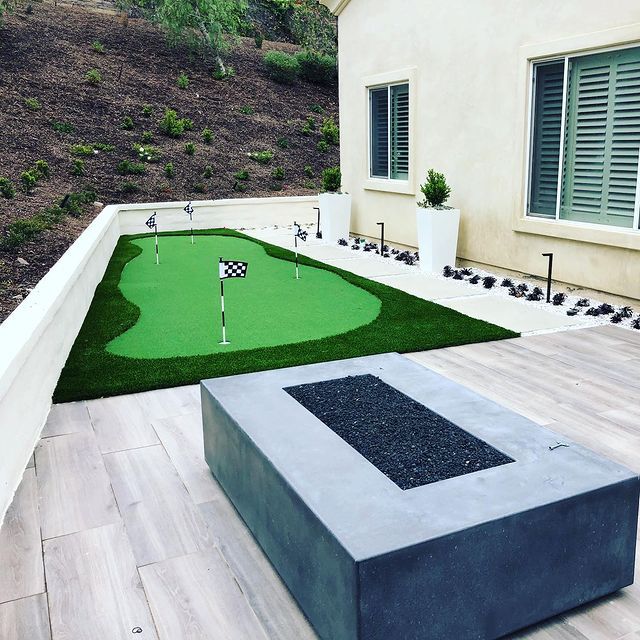 Get in the Zones
Divide your outdoor living area into different zones based on their intended purposes. For example, you might have a dining area, a seating area, a fire pit area, a pool, a hot tub, and a pathway. By clearly defining the zones, you create a sense of organization and functionality that will move you forward.
Make Your Choice Count
Select the hardscape elements that align with your design vision and functional needs. Are you looking at a patio, walkways, retaining walls, pergolas, fire pits, outdoor kitchens, or even water features? Consider the materials, colors, and textures that fit your overall design style.
Create Pathways
Include pathways that connect different areas of your outdoor living space. The right pathway can be made of pavers, flagstone, chat, or gravel. They provide structure and guide movement throughout the area, making it easy to navigate and explore.
Sit Down and Enjoy the View
Make certain to incorporate deliberate comfortable seating areas where you and your guests can relax and enjoy the outdoors. Install seating walls or benches that suit your style and will accommodate the number of people you expect to host. You might even consider adding shade structures like pergolas or umbrellas for sun protection.
Maintain and Enhance
Even though hardscape products stand the test of time, it doesn't mean you can forget about it. Regular maintenance for your rock, stone, or pavers includes cleaning, sealing, and the occasional repair. After all, you want it to last a lifetime.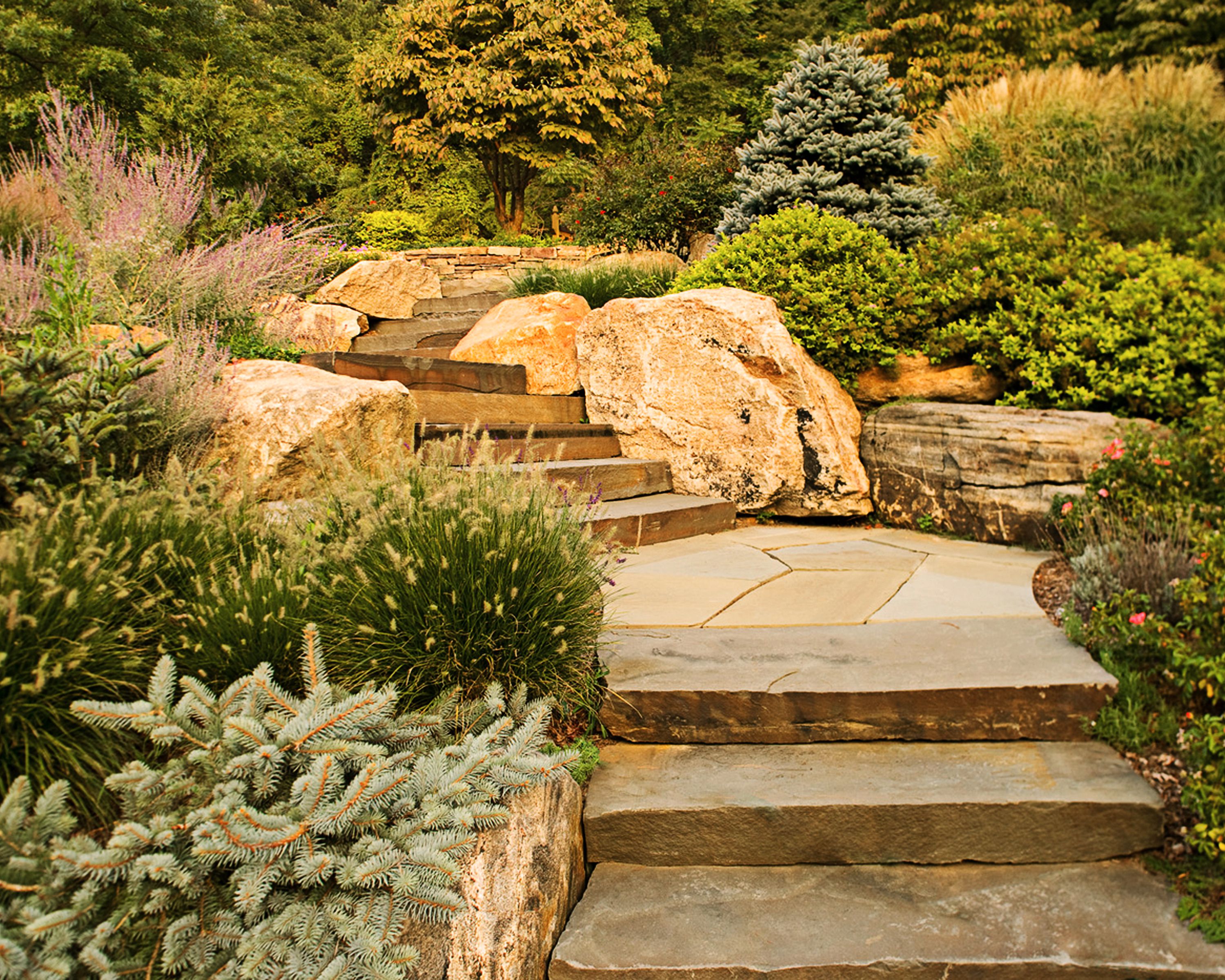 What is Your Outdoor Living Area Dream?
Maybe your dream includes a firepit, fireplace, or full outdoor kitchen. Rock and stone products can help make those components a reality. Perhaps a pool or hot tub is more up your alley. Although we don't have the components for those projects, we can enhance them with the right pavers and manufactured stone that lead right up to the water's edge.
The team at American Stone is ready to help you make the bones of your yard come to life. We can recommend the right stone, rock, pavers, or even artificial turf.
Let's Make it Happen
The links below will take you to the products that will help make your outdoor living areas a paradise.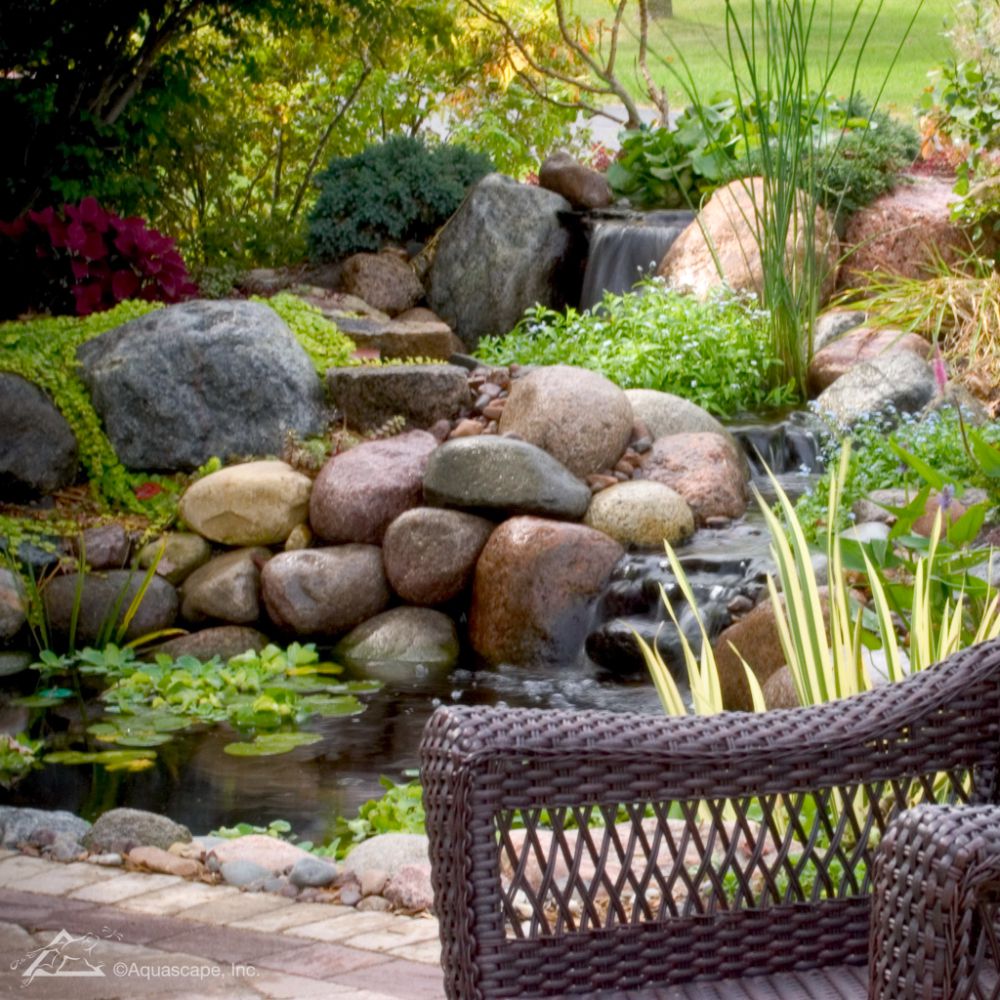 Liners, pumps, and even timers. We cover all the components you'll need for that outdoor water feature.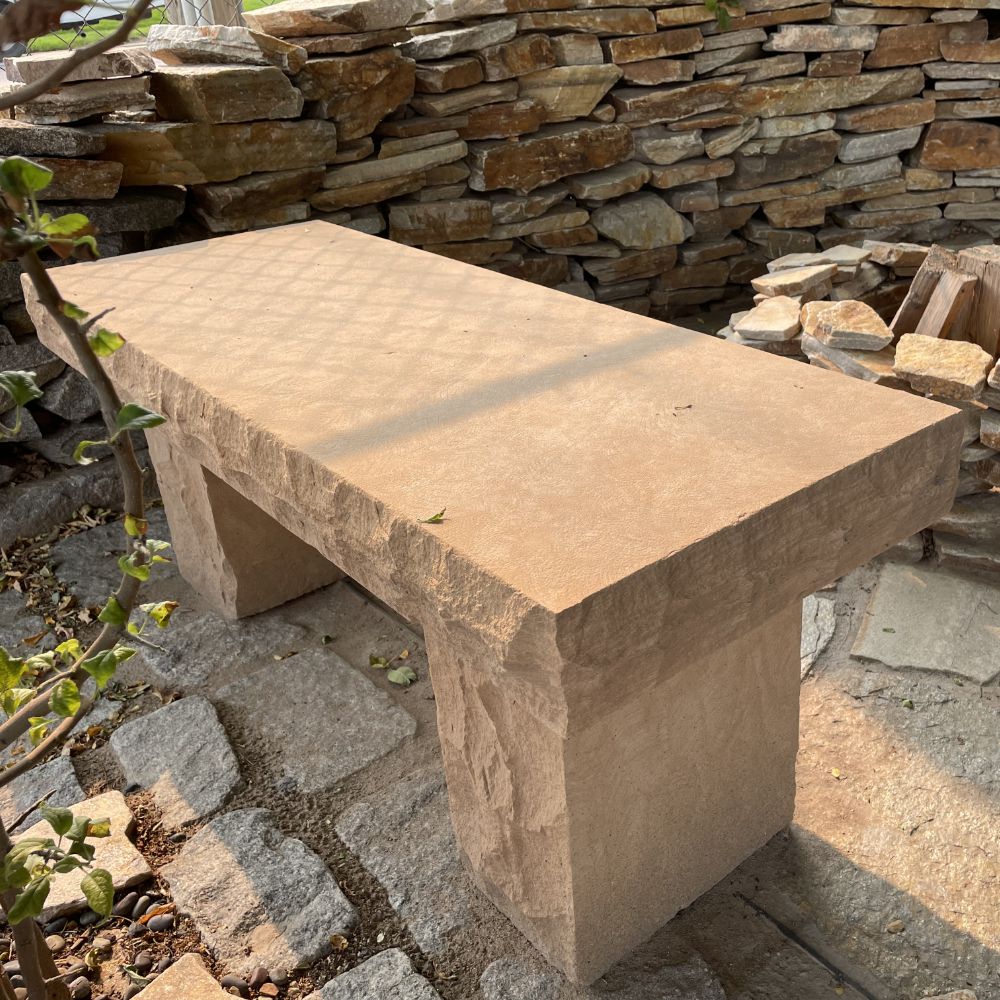 Sit down and relax awhile. Stone benches are the perfect focal point to your garden. A great place to rest and maybe read a book.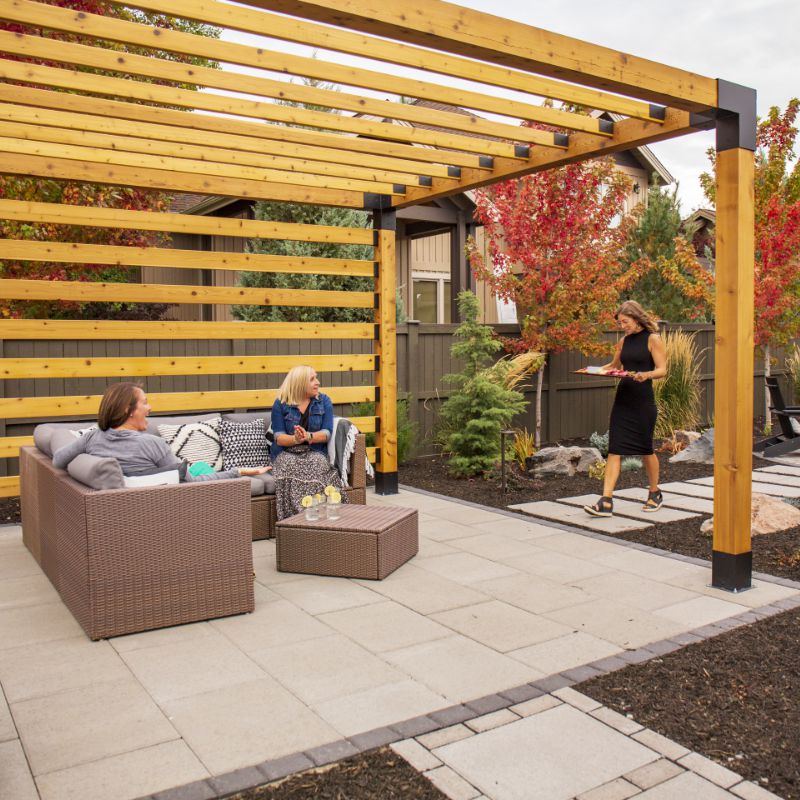 We now carry Western Interlock products that include pavers and block to build the perfect manicured look for your patio.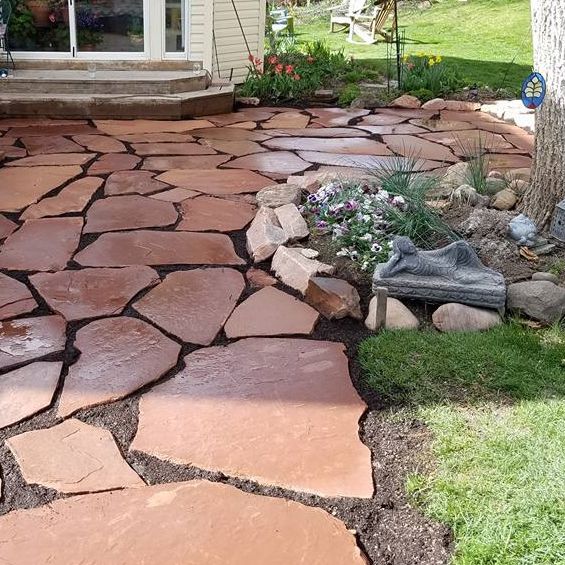 A patio made from flagstone is a beautiful focal point to any yard. We offer a variety of sizes and colors to give you just the right look for your landscaping dreams.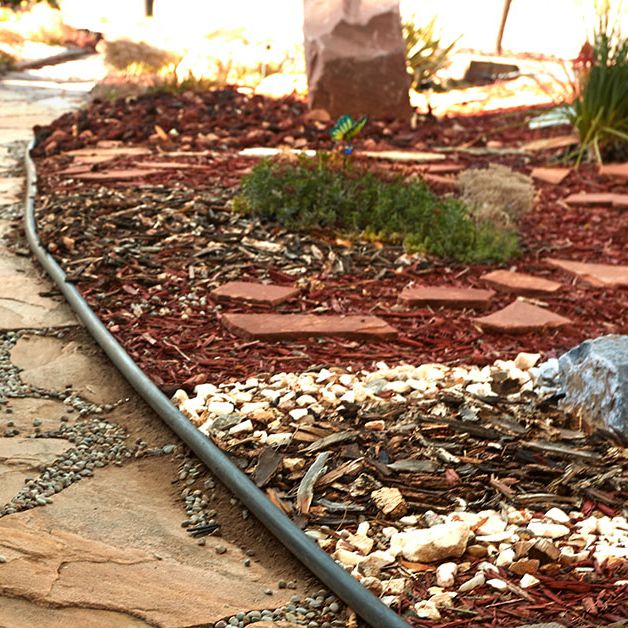 You can replace thirsty lawn and other vegetation with different types of stone and rock ground covers. Check out our variety of sizes and colors.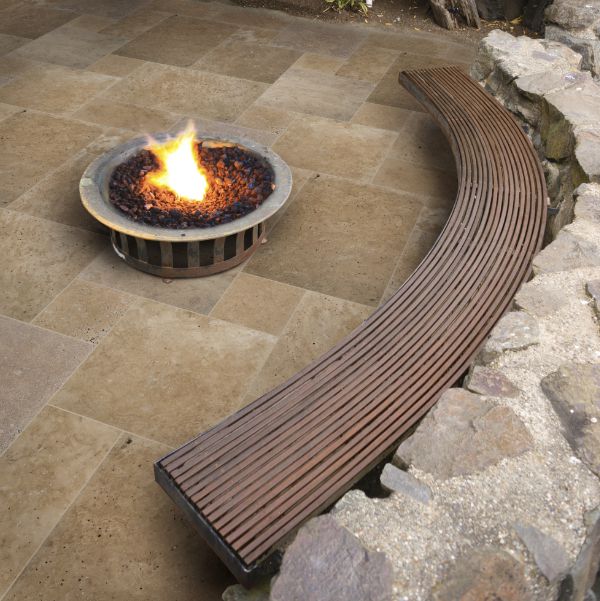 Sometimes finding the perfect hardscape is easy. MSI manufactured stone products have all your surfacing needs covered.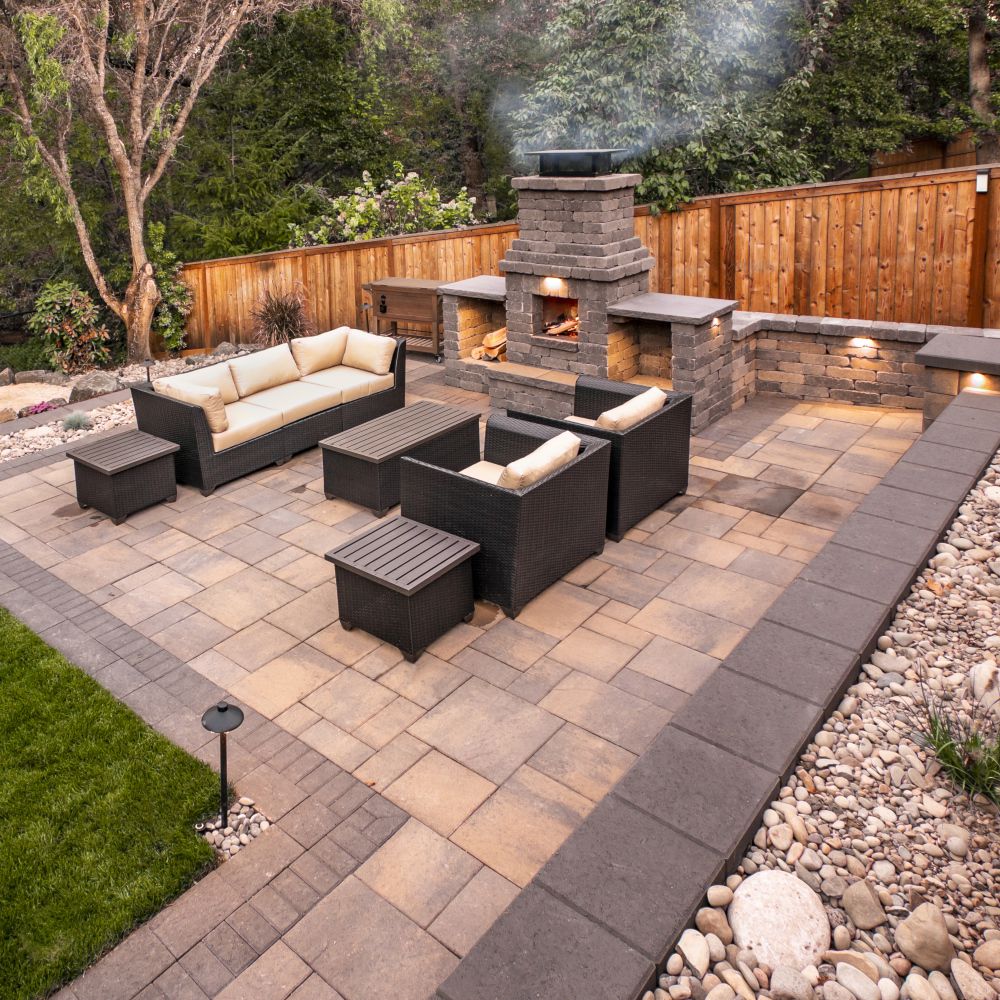 We have a full line up of what you need to build an outdoor fire feature. To create that perfect ambiance or stay warm on a chilly autumn evening, we can light you up.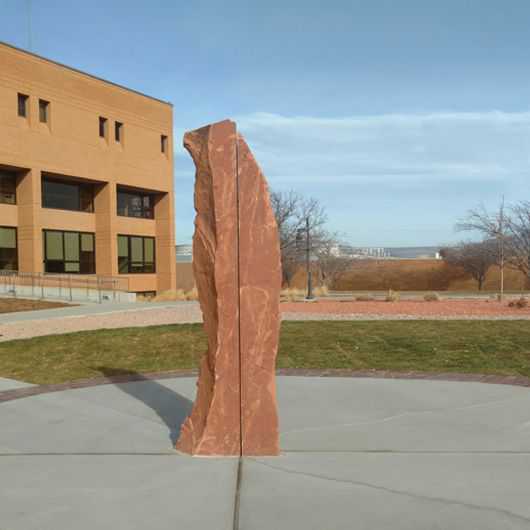 Give your outdoor space a notable landmark. A stone column or monolith is eye-grabbing and beautiful.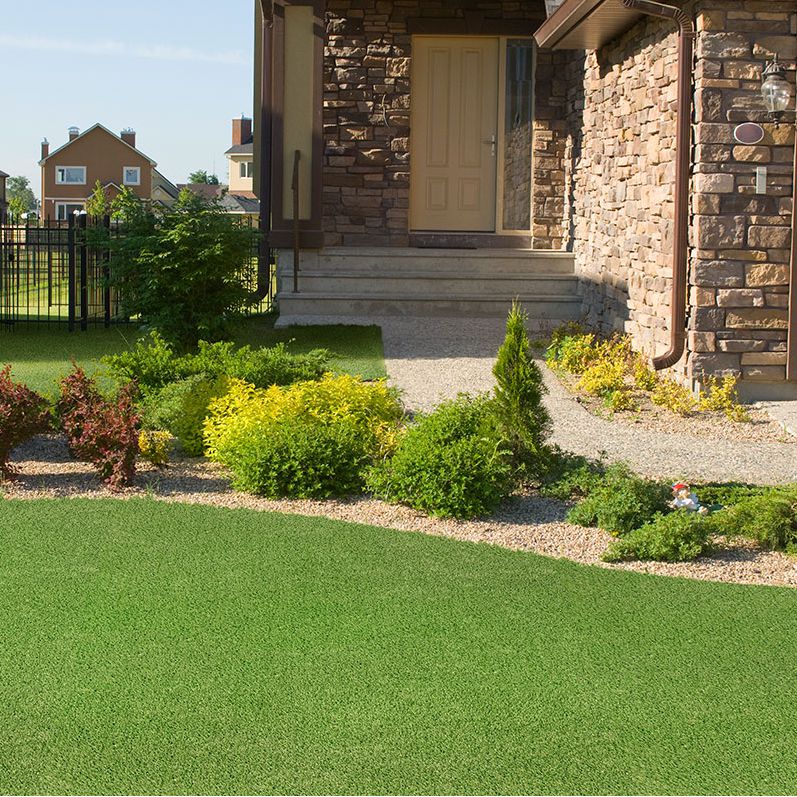 This isn't your dad's artificial turf. You can now have a lush green lawn all year round without having to fertilize, mow, weed, or water.