NATURAL STONE
COLUMNS & MONOLITHS
Natural Stone Columns and Monoliths
Landscaping elements with flare
Bring a unique style to your home and added curb appeal with natural stone columns or monoliths. Brighten up your favorite outdoor space by adding colorful flowers at the base of your stone column, or create a water bubbler or fountain with an Aquascape water feature kit.
AQUASCAPE
American Stone is an authorized dealer for Aquascape products. Pick up stone to pair with your fountain, pond and water feature supplies, all in one place. Visit your local American Stone and see all the water feature possibilities you can create! We can help you to Build it Beautiful!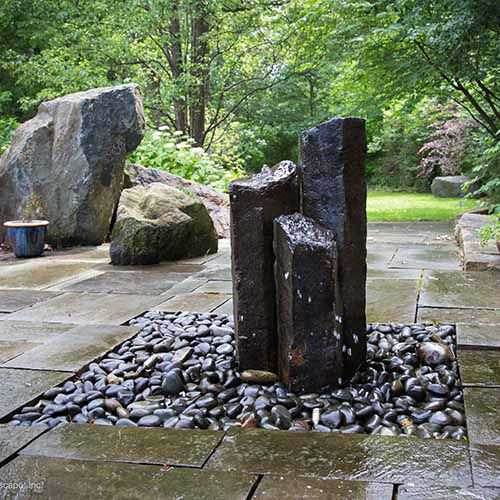 Beautiful Water Features
A beautiful water feature enhances any outdoor living space. Natural stone basalt columns are excellent for water features.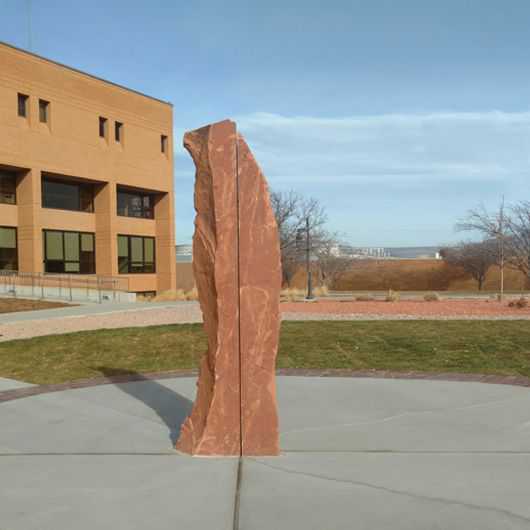 Landmarks and Focal Points
Give your outdoor space a notable landmark. A natural stone monolith is eye-grabbing and beautiful.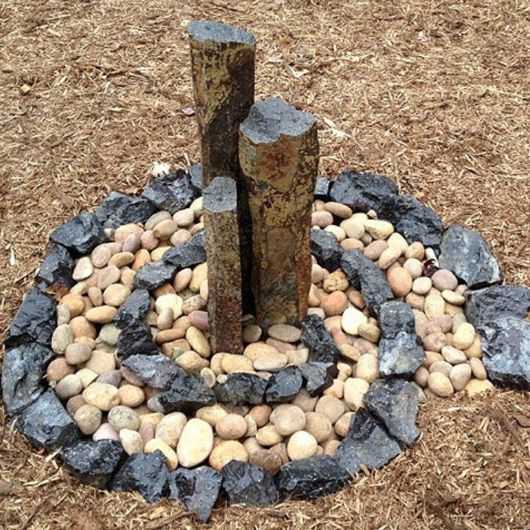 Stunning Garden Displays
Make your garden space stand above the rest with a stunning stone display. Natural stone columns raise your garden to a higher level of beauty.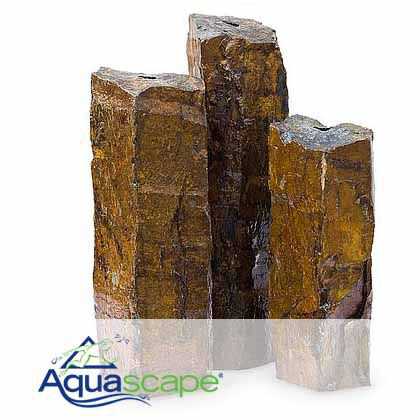 Natural Mongolian Basalt Columns - Set of 3 (24", 30", 36")