Xeriscaping your garden will reward you with water savings and beauty. This beautiful DIY project will turn crushed stone into a bursting pathway of color.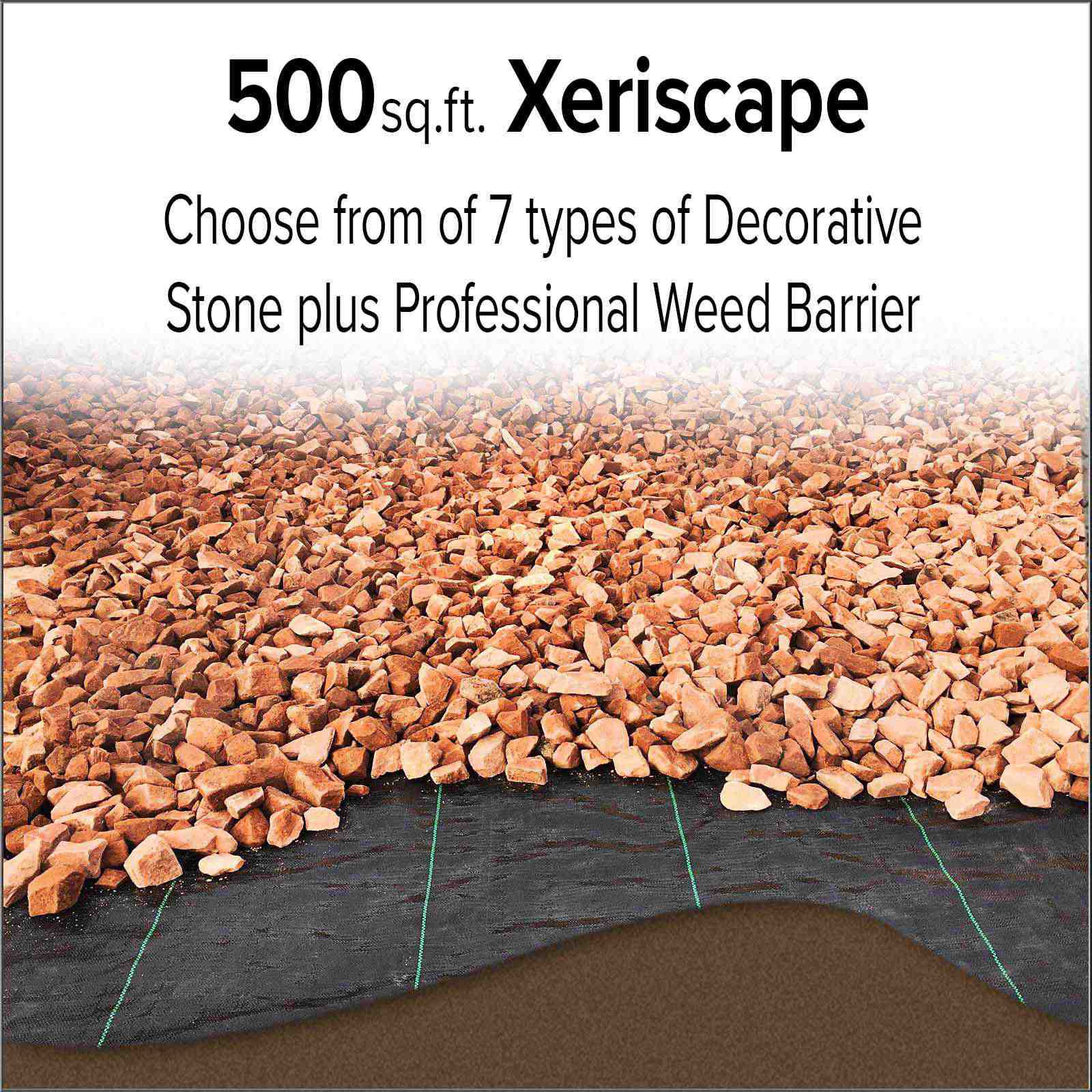 Xeriscaped yards ground their houses into the landscape and become naturalized. Garden stone's variations of colors and textures yield the peaceful tranquility that natural landscapes enjoy. This variation gives separation and visual interest as well as a method of controlling traffic in your yard. Ground cover is inviting to foot travel, but boulders function like a no-step zone. A xeriscaped yard is functional, beautiful and interesting but best of all, xeriscaping can considerably increase the property value due to the
naturally maintained look of rock and the simple
splendor of stone.
Water is an increasingly scarce resource and is expected to substantially increase in cost. Anything that can be done to reduce the use of water will yield immediate savings on your water bill. By creating a water-wise landscaping you are choosing your personalized splash of color from bright reds to natural tones that will stand out from others on your street. This DIY project lets you mix and match colors and textures of garden stone and crushed stone.
The environmental benefits are substantial too. By eliminating the use of fertilizers and pesticides you reduce run-off and ground water pollution. Stone landscapes naturally avoid losing water to evaporation and run-off. The stone on the surface moderates the temperature of the moist soil underneath. The results are healthier plants that force out weeds, far less yard maintenance, and a beautiful yard. Many xeriscape plants are native and thrive in the weed free rock environment. These plants are inherently beneficial to local wildlife as well as attractive to wild birds.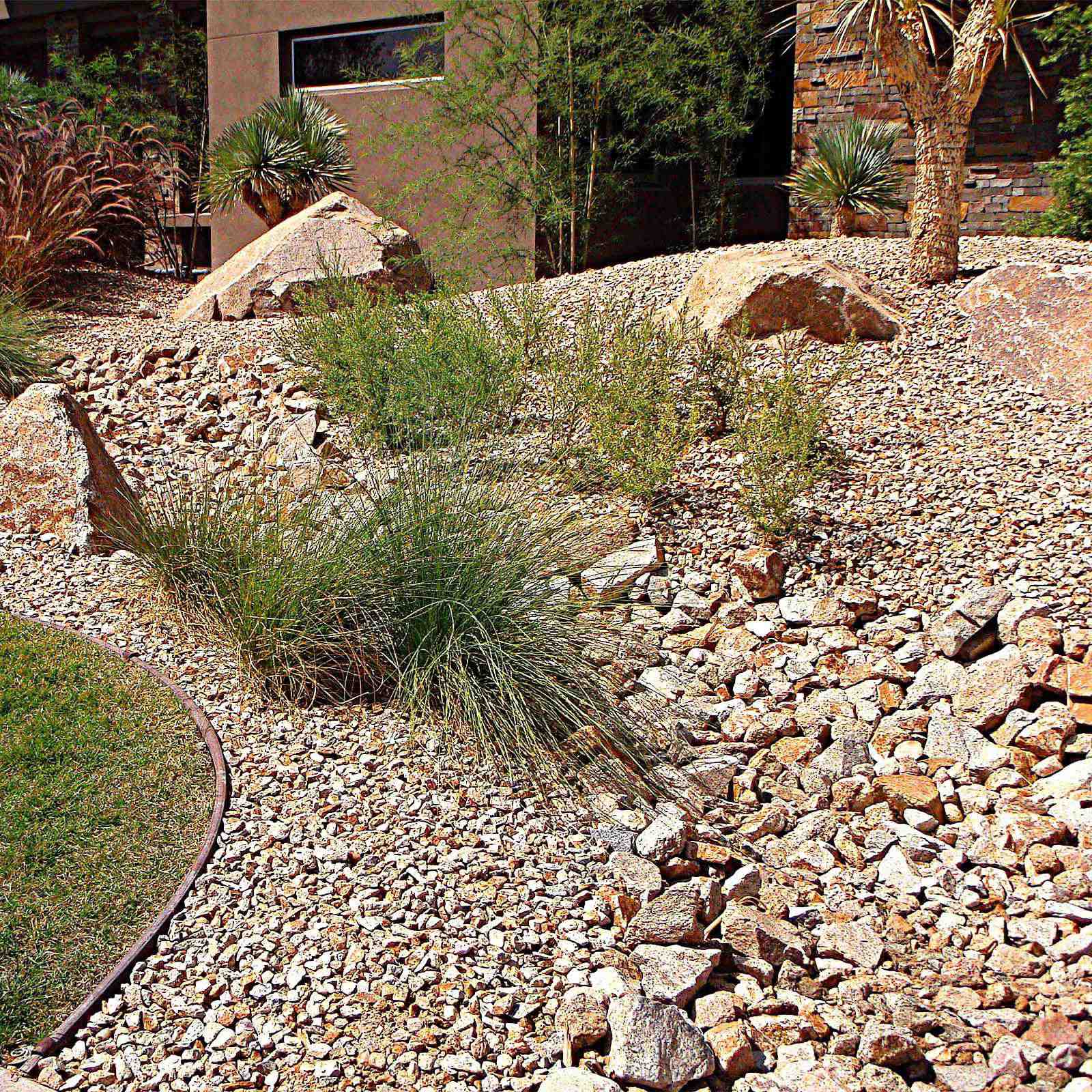 Conserve Water
A natural maintenance free area is created by choosing drought tolerant plantings and concealing drip irrigation systems. Control weeds with a professional strength Weed Barrier fabric.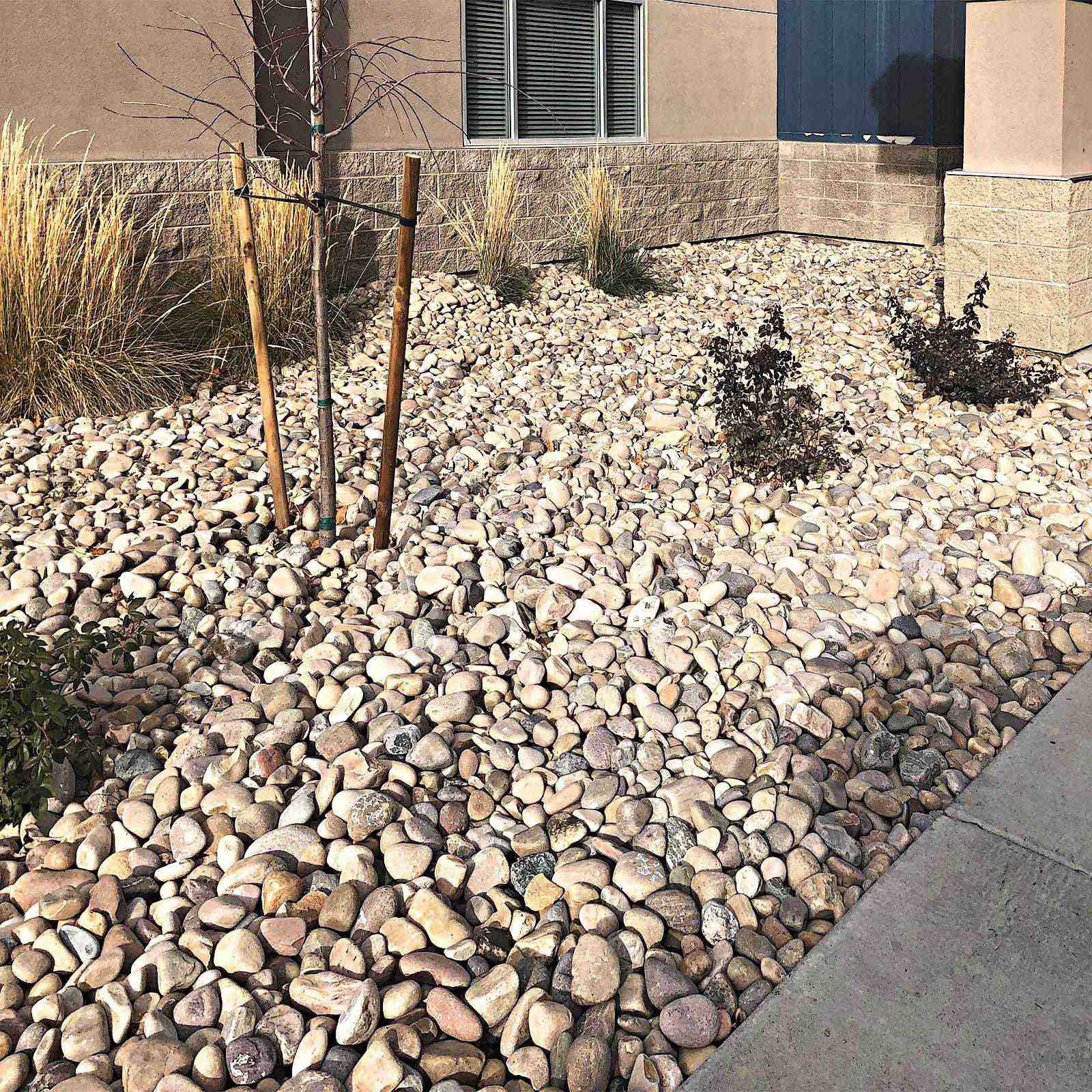 Eliminate Mowing
Some areas are meant to be looked at and not walked on. River Cobbles in the 6-12" size give a nice, bright area, but they are just big enough to discourage foot travel.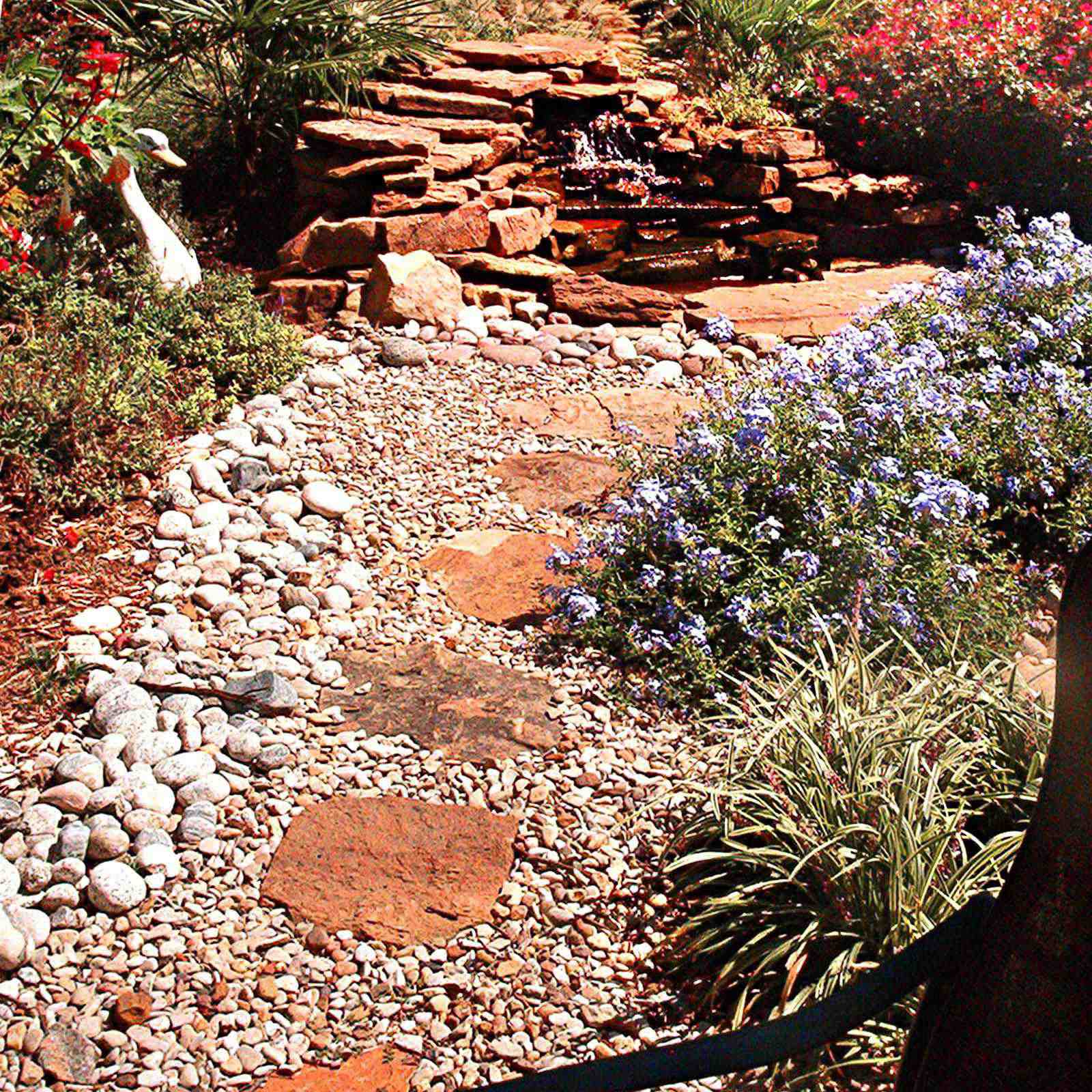 Invite Curiosity
Contrasting Cherokee stepping stones set in 1" round River Cobble make an inviting path. The plantings and other features can be examined up close. This satisfies curiosity and keeps people on the path.