Increase the value of any home by adding manufactured stone veneer both inside your home as veneer walls, and veneer backsplash. Get started today with manufactured stone veneer from ProVia in stock at American Stone. Your stone is ready for shipment today.

We have many styles of manufactured stone that range in veneer flats from chisel cut to ledgestone in an array of beautiful colors. Whether your project is indoor or outside of your home, you will love the look of ProVia cast stone.
Consider replacing your vinyl siding with manufactured stone veneer for a more natural look at a price you can afford.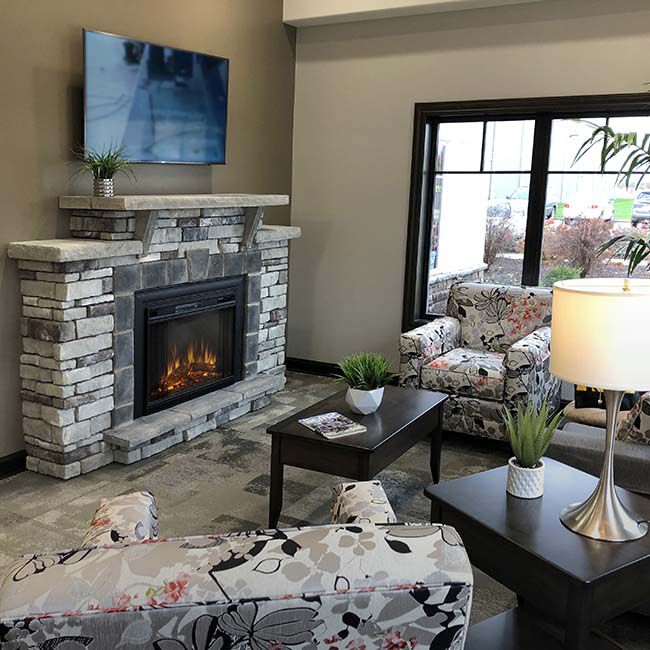 Fireplaces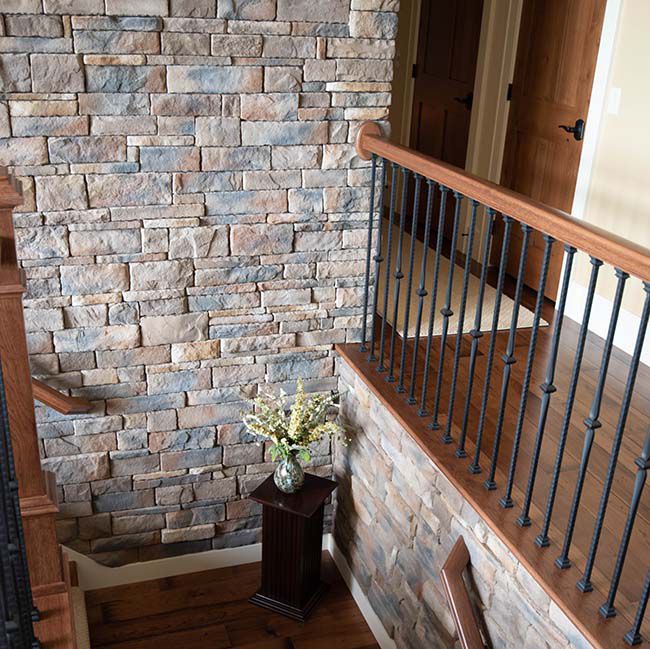 Accent Walls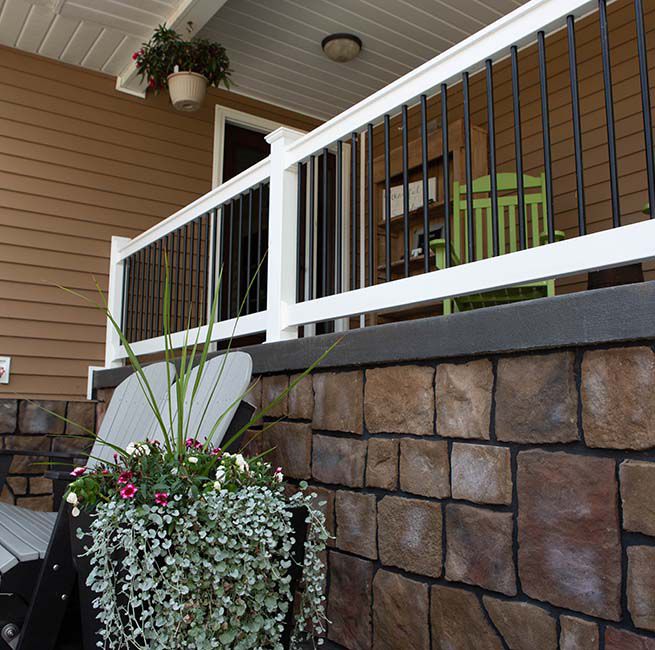 External Features
Provia Manufactured Thin Stone Veneer

Chisel Cut™
---
Chisel Cut thin stone veneer is ready to elevate your next project with unique style and character. With Chisel Cut, P roVia has perfected the balance between natural texture with a chiseled form to create a highly versatile and complementary stone that looks great grouted or dry stacked.
Dry Stack
---
ProVia's stone Dry Stack Collection provides you with several different manufactured stone styles from which to choose, making it possible to customize the interior or exterior of your home with a look that's yours alone.

Fieldstone
---
ProVia's Fieldstone Collection features several styles of uniquely shaped manufactured stones that fit together tightly, giving your home a standout look.
Ledgestone Veneer
Manufactured Stone
ProVia's Ledgestone features rough surfaces, jagged edges, with imperfect surfaces, and a deep rich color of earthy brown and gray hues for the effect of natural stone. Ledgestone can be installed either dry stacked or with a colored grout.
Limestone
---
ProVia's Limestone manufactured veneer is chiseled squares and rectangles for distinct interior and exterior home design
Natural Cut™
---
ProVia's Natural Cut manufactured stone is an original. With large surfaces, natural textures and irregular cuts, it mimics old world charm.
PrecisionFit™
---
ProVia's PrecisionFit™ is a precise fitting manufactured stone veneer that has natural colors, realistic textures and a character of natural stone.
River Rock
---
ProVia's River Rock features beautifully rounded smooth stones that are the perfect choice for interior/exterior stone wall accents and front facings.
Terra Cut™
---
ProVia's Terra Cut™ give your stone the character of a long time weatherworn, coarse-grained stone. Giving the appearance of standing the test of time and beauty.