Unleash Your Yard's Potential with Stunning Hardscape

Want a backyard where you can relax and enjoy the outdoors? Adding hardscape features can transform your yard into a functional and beautiful outdoor living area. From patios to fire pits, there are many options to choose from. In this blog, we'll explore exciting hardscape ideas inspired by American Stone's outdoor living areas guide.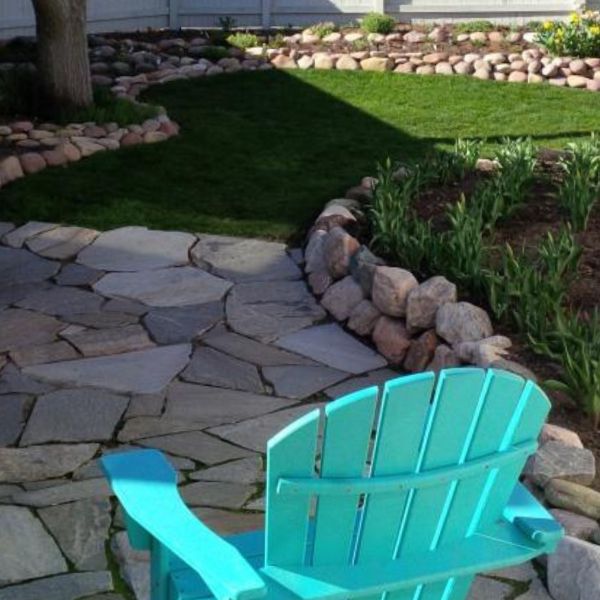 Patios: Patios are versatile outdoor gathering spaces for relaxing, dining, or hosting barbecues. They can be made with materials like stone or pavers and customized to fit your style and budget. Do you like traditional or modern? We have both. A well-designed patio gives you a foundation for outdoor furniture and decorations.

Pathways: Add functionality and charm to your yard with attractive pathways. They can lead to your front door, wind through your garden, or connect different areas of your landscape. Choose materials like flagstone, gravel, or brick that match your yard's style.

Retaining Walls: If your yard has slopes or different elevations, retaining walls are useful and visually appealing. They can prevent soil erosion, create terraced areas, or even provide seating. Made with materials such as stone or concrete blocks, retaining walls blend seamlessly with your landscape, adding dimension and character.

Outdoor Fire Pits: Make a cozy gathering spot in your yard with an outdoor fire pit. It can be a simple stone ring or a more elaborate built-in structure. Fire pits provide warmth and great ambiance for cool evenings or roasting marshmallows.

Outdoor Kitchens: Elevate your outdoor area with a fully furnished outdoor kitchen. Complete with grills, countertops, sinks, and storage, outdoor kitchens offer the convenience of indoor kitchens in a beautiful outdoor setting. Whether you're having a barbecue or cooking a family meal, an outdoor kitchen allows you to enjoy the process while surrounded by nature.
Make Your Outdoor Living Paradise Happen
By adding hardscape elements to your yard, you can create a welcoming and useful outdoor living area that expands your home's possibilities. You can relax on a patio, have fun around a fire pit, or cook in an outdoor kitchen. These hardscape features provide lots of opportunities for enjoyment and entertainment. When choosing the right hardscape features for your yard, think about your space, lifestyle, and what you like. Make the most of your outdoor area and create a special place that suits your style and enhances your life.