Tired of Spending All Your Time Working on Your Yard Instead of Relaxing in Your Yard?
Don't waste your weekends doing yard work! You can create a beautiful outdoor space without the hassle. With the right low maintenance landscape design ideas and products, you can take back your weekends. From pavers to decorative gravel, American Stone offers a range of products to create a low maintenance landscape that doesn't compromise style.
Pavers:
With a variety of styles, pavers are versatile and strong. Which make them a great choice for low maintenance landscape design. Pavers from American Stone come in many colors, textures, and sizes, allowing you to create pathways, patios, or hardscape features that reflect your personality. 
Weed Barrier Fabric: 
To prevent weed growth, lay landscape fabric as the base of any hardscape project. The fabric  barrier inhibits weed growth while allowing water and nutrients to penetrate the soil.
Turf:
For a low maintenance option to natural grass, consider synthetic turf in your landscape design. You'll never need to mow, water, or fertilize, which saves you time and money. This gives you that lush green lawn year-round with minimal upkeep.
Natural Stone:
Including natural stone into your landscape design adds timeless beauty while requiring minimal upkeep. American Stone offers a wide selection of natural stones, such as flagstone, boulders, and crushed stone or pebbles. 
Low-Maintenance Trees and Shrubs: 
Select trees and shrubs that have low maintenance requirements. Look for varieties that are disease-resistant, have minimal cutting needs, and are well-suited to your local climate.
Decorative Gravel:
Decorative gravel is an excellent choice for low maintenance landscaping. Gravel can be used to create pathways, define garden beds, or as a ground cover in place of traditional lawns. It requires minimal upkeep, helps suppress weeds, and adds texture and visual interest to your landscape design. 
Retaining Wall Systems:
If you're looking to add practical and beautiful retaining walls to your low maintenance landscape, American Stone has you covered. A strategically placed retaining wall provides strength for terraced gardens or raised beds—and they look fantastic. 
 Ready to Get Started?
With our variety of high-quality products to choose from, creating a low maintenance landscape has never been easier. You can change your outdoor space into a beautiful and low care oasis. You'll have an outdoor living space that requires less maintenance. After all, enjoying your yard is what you really want, not spending all your time working on it.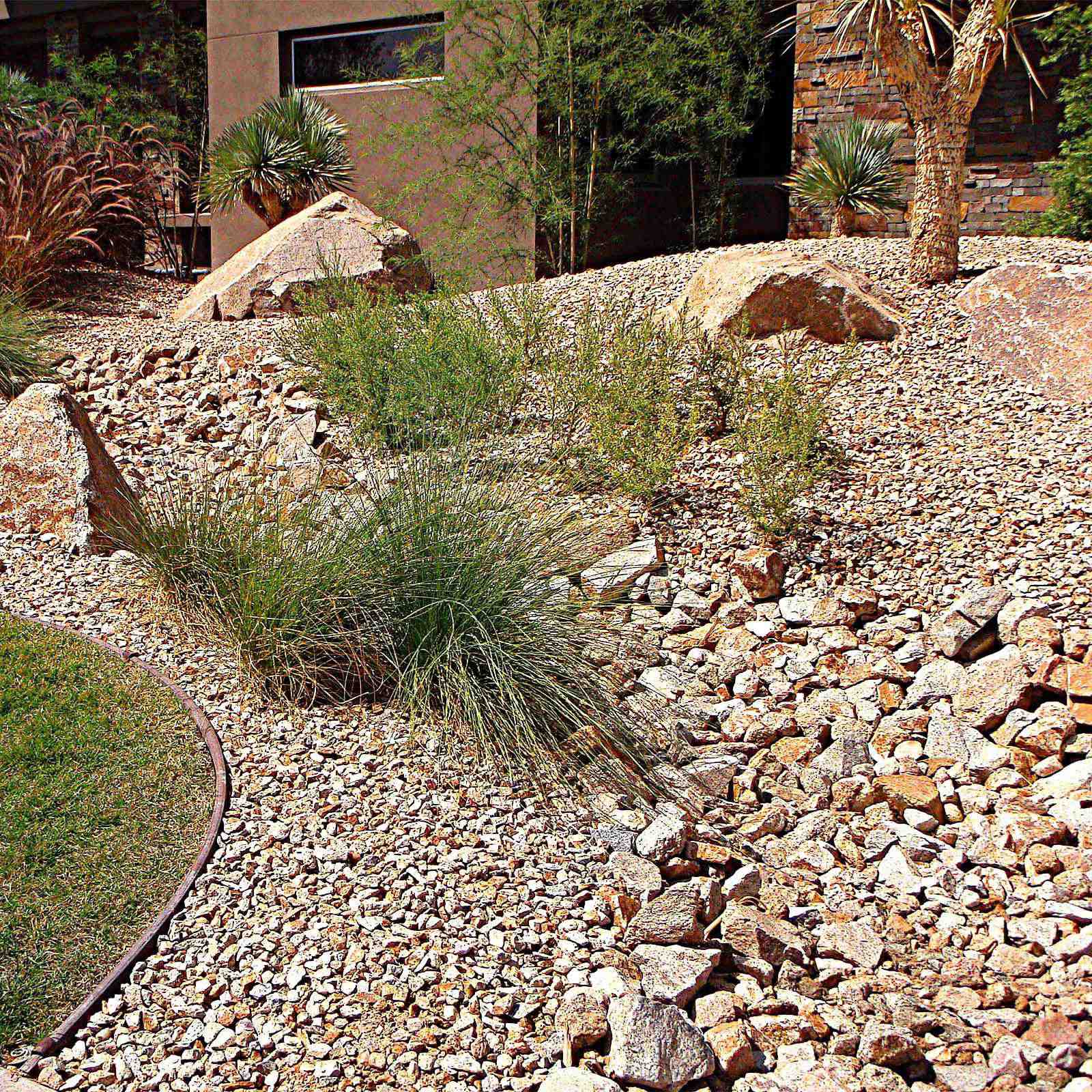 Ground cover material can be a great way to add variety and texture to any landscape. Check out what we have available.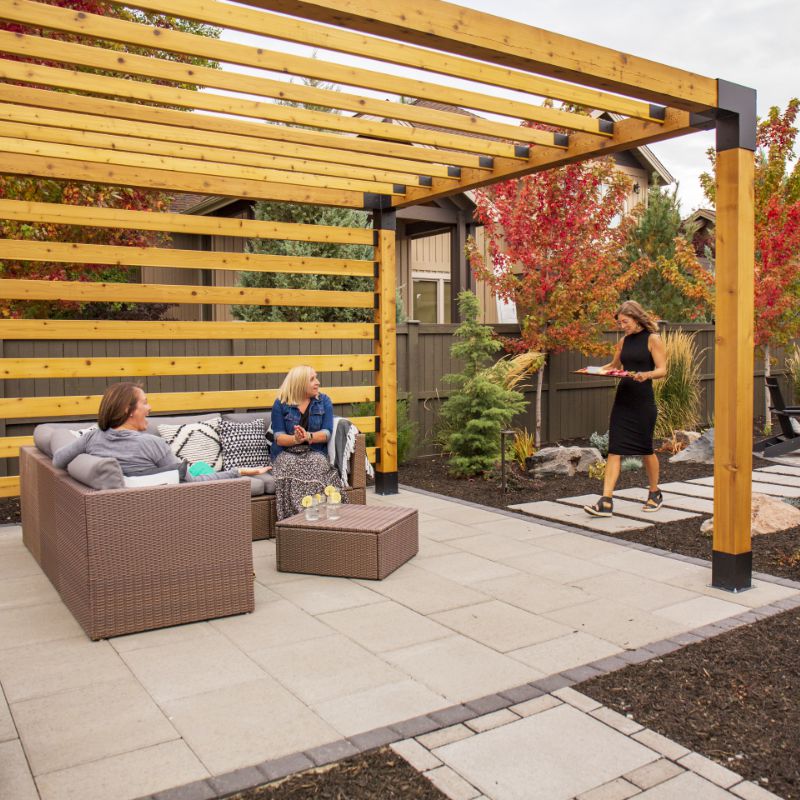 Looking for clean lines and geometric patterns for a patio, walk, or driveway? Patio pavers are the perfect solution.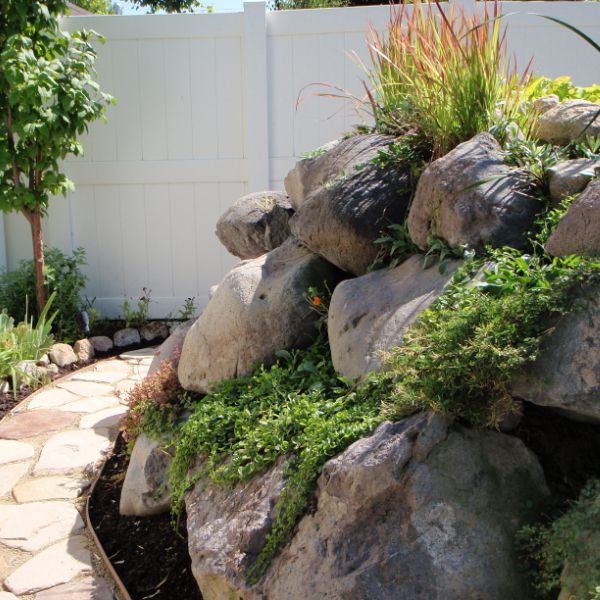 For retaining, preventing erosions, or just beauty, the look and strength of a landscape wall is hard to beat. We offer solutions of natural stone and manufactured retaining blocks.