Building With Natural Thin Stone Veneer
Build it Beautiful
With Natural Thin Stone Veneer
Stunning Features and Accents With Natural Stone
Natural Stone For Your Project
Imagine your dream home. What does it look like? It probably makes use of thin stone veneer somewhere on the exterior, or perhaps as an accent feature on the interior.
Isn't it ironic that it doesn't have concrete walls, aluminum or plastic siding, 70-year-old bricks, or wallpaper? That's because there's a better way to make your home beautiful, and it's natural stone.
What Is Thin Stone Veneer?
Thin Stone Veneer is pure, natural stone cut into thin flats for making surfaces uniquely beautiful. Thin Stone Veneer maintains the natural beauty and texture of the stone just as it was when it came out of the earth. We trim off the back side of the stone making a thin strip for easy and uniform installation.
Simply put, it's a thinner cut of building stone aligned into an array of patterns to achieve a wide variety of looks.

Why Does Real Stone Matter?
Thin Stone Veneer brings a combination of strength, durability, and texture, impossible to achieve with concrete composites that are used to make manufactured stone veneer. Plus, the colors from real stone won't fade or warp over time.
Real stone is formed and hardened over millions of years under extreme pressure, which gives it a superior flexural and compressive strength when cut into Thin Stone Veneer. Come what may, real stone has a proven track record of standing the test of time.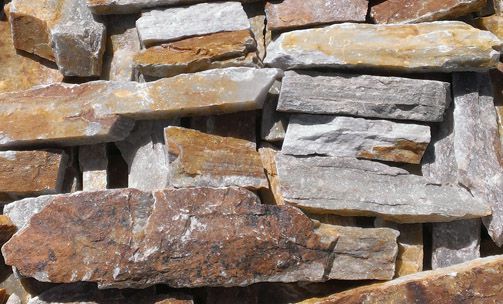 Beauty Is What We Do
At American Stone, we exist to make the world more beautiful. We do that by providing beautiful natural stone for your home, commercial and landscaping projects.
We even source our stone directly, which means we can get natural stone that goes straight from the Earth directly into your project. That means more stone, for less money. And that's as simple as beauty gets.
We source a variety of styles, textures, and colors to perfectly match the current style of your home, or to help you make an aesthetic change.
Whether you're looking for a more natural thin stone veneer style for your fireplace, a new surrounding for your work-from-home space, or revamping your home's exterior, we can help make it happen with natural thin stone veneer.
We're all spending more time now at home than ever before. Call us and talk with one of our Stone Representatives to see how we can help you build it beautiful.